1
Bitcoins
Bitcoin News and Search
1 News - 247 News - 247 Bitcoin - 1 Search
After Vitalik Buterin's stellar keynote about Ethereum 2.0, NewsBTC got the rare chance to sit down with Charlie Lee, a Coinbase director of engineering-turned Litecoin founder. The crypto pioneer told us all about his thoughts on how this ecosystem is developing, along with Litecoin's plans for global dominance.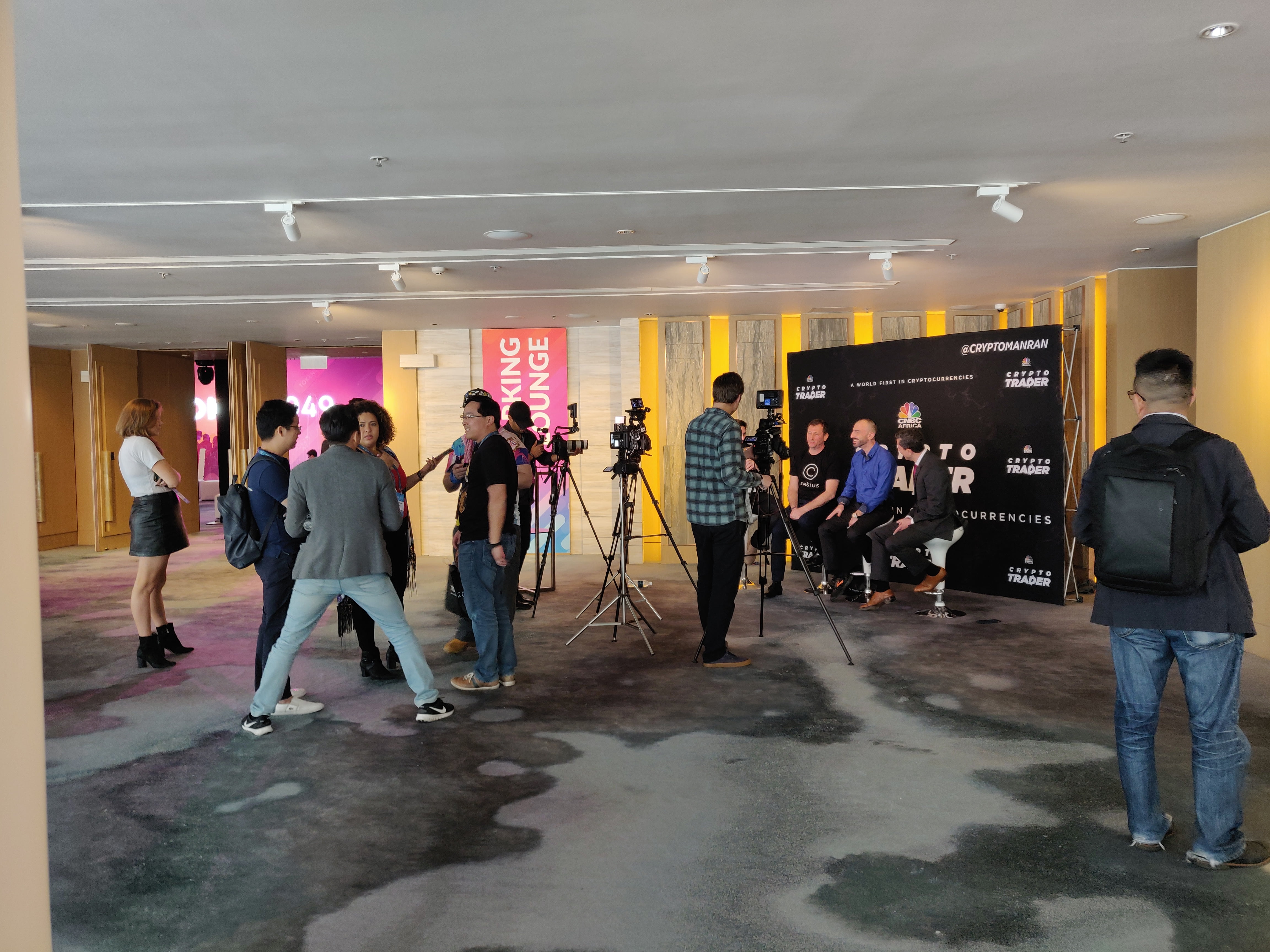 Charlie Lee's Crypto Insights
NewsBTC: A few months ago, you told CNBC Fast Money that the downturn in the crypto market has allowed you and the Litecoin Foundation to properly build out your product. Does that still hold true today?
Charlie: Yeah. So my point there is that when prices aren't going up like crazy, there are definitely fewer distractions. This means that it's a good time for people to keep their heads down and start to work on getting other products live. Just recently, we've been working hard on trying to add more fungibility into the Litecoin protocol. So what we're looking at now is doing a MimbleWimble extension block upgrade for Litecoin. So we're doing a lot of research into that about how we could make such an implementation in a safe way. We want more fungibility and privacy in the Litecoin ecosystem.
NewsBTC: How has this crypto bear market compared to ones in the past?
Charlie: Well it's been pretty similar. One thing about this bear market, even though it's been over a year now, is that it hasn't been as bad for people. The drop is similar percentage-wise. But during the last bear market, I remember it got to a point where people just didn't think that it was going to come back. People just weren't optimistic about the price at the time. Now, I think we haven't gotten to that point yet, and maybe we might not go there this time, which will be great. But I wouldn't be surprised if there are more sell-offs, or if it takes a lot longer to climb out of it. It could be another year or so. But who knows? It's hard to predict these things.
NewsBTC: So you made crypto history when you purchased a stake in WEG Bank a few months back. How has that been playing out so far?
Charlie: It was actually like almost a year ago that that deal happened. We have a 9.9% stake in the bank, meaning we have some influence. The bank is kinda creating crypto products. So they're kind of approaching it from a different direction of starting with a regulated bank, then pivoting to give us merchant processing and stuff like that. So the first step has been great. Next is supporting crypto companies with bank accounts. Then, lastly, you want to add crypto wallets, along with storing fiat in normal accounts for crypto companies. What would be cool is allowing people to store U.S. dollars at a bank and cryptocurrencies too.

But eventually, there will be merchant processing and other crypto solutions. It's going slowly because banks move slowly due to regulations. That was to be expected, but it's going well. I don't have anything really to announce right now, but I'm excited about what is to come in the future.
NewsBTC: So you guys joined hands with Ben Askren from the UFC. Did you see values align between the UFC and cryptocurrencies?
Charlie: It wasn't quite a partnership with Ben. He's a huge proponent of cryptocurrency, and he also understood Litecoin very well. Ben understands the need for sound money. He also said he supports Litecoin, so members of our community actually donated to him over 100 LTC for his previous fight. And he was very thankful for that. And he wore a Litecoin t-shirt for a few of his interviews. We also had the Litecoin logo on the UFC mat there, which brought us a lot of exposure and drew a lot of new people into this space. I think there's an intersection between the cryptocurrency community and combat sports fan. It's a unique opportunity for us to expand the adoption of Litecoin through that.
Pumped for @LTCFoundation to sponsor me for UFC 235! @SatoshiLite @johnkim77 #ltcwestcoast #ltceastcoast pic.twitter.com/oV0bzey2XA

— Ben Askren (@Benaskren) January 15, 2019
NewsBTC: What is one thing holding back crypto adoption as it stands?
Charlie: I'll tell you two things. One thing is volatility. Because crypto prices are so volatile, it's hard for people to actually use it, meaning adoption is hampered. Volatility is kind of a chicken and the egg type scenario. Once there is adoption, volatility will decrease, meaning more adoption. So it's a slow process for that to work for us to overcome that. The second thing that's kind of preventing us from getting a lot of adoption is user experience of storing your own money.

Securing your own money is hard. There's always a tradeoff between security and usability. So people are using exchanges to store their coins because they can't do it themselves. It's easy, but then you hear all the stories about exchanges getting hacked. And that really hurts adoption. So probably, we just need to work on having better, easier solutions that allow people to store their own money. That's the whole problem really. So I think usability and user experience is really important, albeit it's something that is hard to solve.
Featured Image from Shutterstock